UPDATE AS OF MARCH 9, 2022: If you have placed an order through this website, delivery of your order may be delayed.
At this time, we are not taking additional orders of Thyrosafe on this website.
If you would like to place an order for Thyrosafe, please contact internet providers where product may be available for purchase.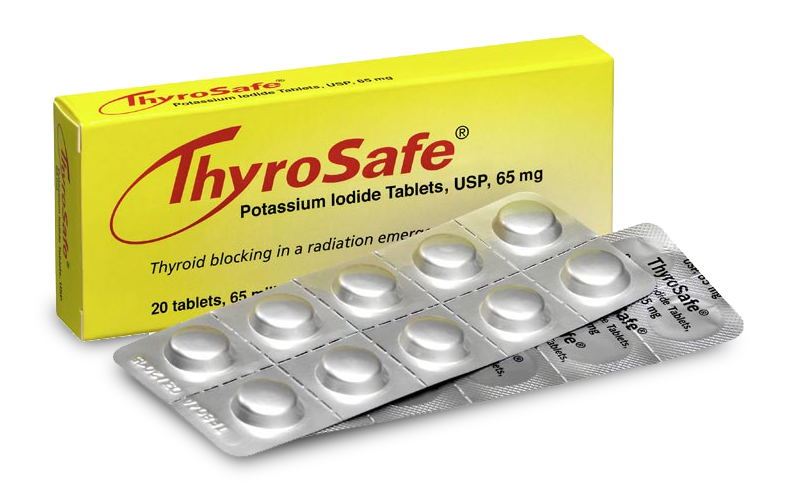 Prevention Begins With Action
In the event of a nuclear emergency, the best thing you can do is be prepared. Having potassium iodide (KI) on hand should be apart of that preparation. ThyroSafe is a 65 mg KI Tablet that is FDA approved to help prevent radioactive iodine from getting into the thyroid gland during a nuclear radiation emergency.
Buy Now